Deliverables. For You and Your Brand.
We always deliver. Not just products on time, but also graphic assets throughout the life of a project.
Wireframes
One of the first things that a client will see from our design team is a set of wireframes representing the full flow and navigational structure of the product. These help illustrate how the app will work and also help to solidify the end user experience at an early stage.
Mockups
Full colour designs based on the wireframes finalise the overall look of the app, illustrating exactly how it will look when completed and ready for installing on a device.
Early Product Access
We don't wait until a project is finished before sending out review copies to a client. As soon as there is functionality ready to test, we deliver working builds. This helps our design and development teams encorporate early stage feedback into the build process, ensuring an accurate end product for the client.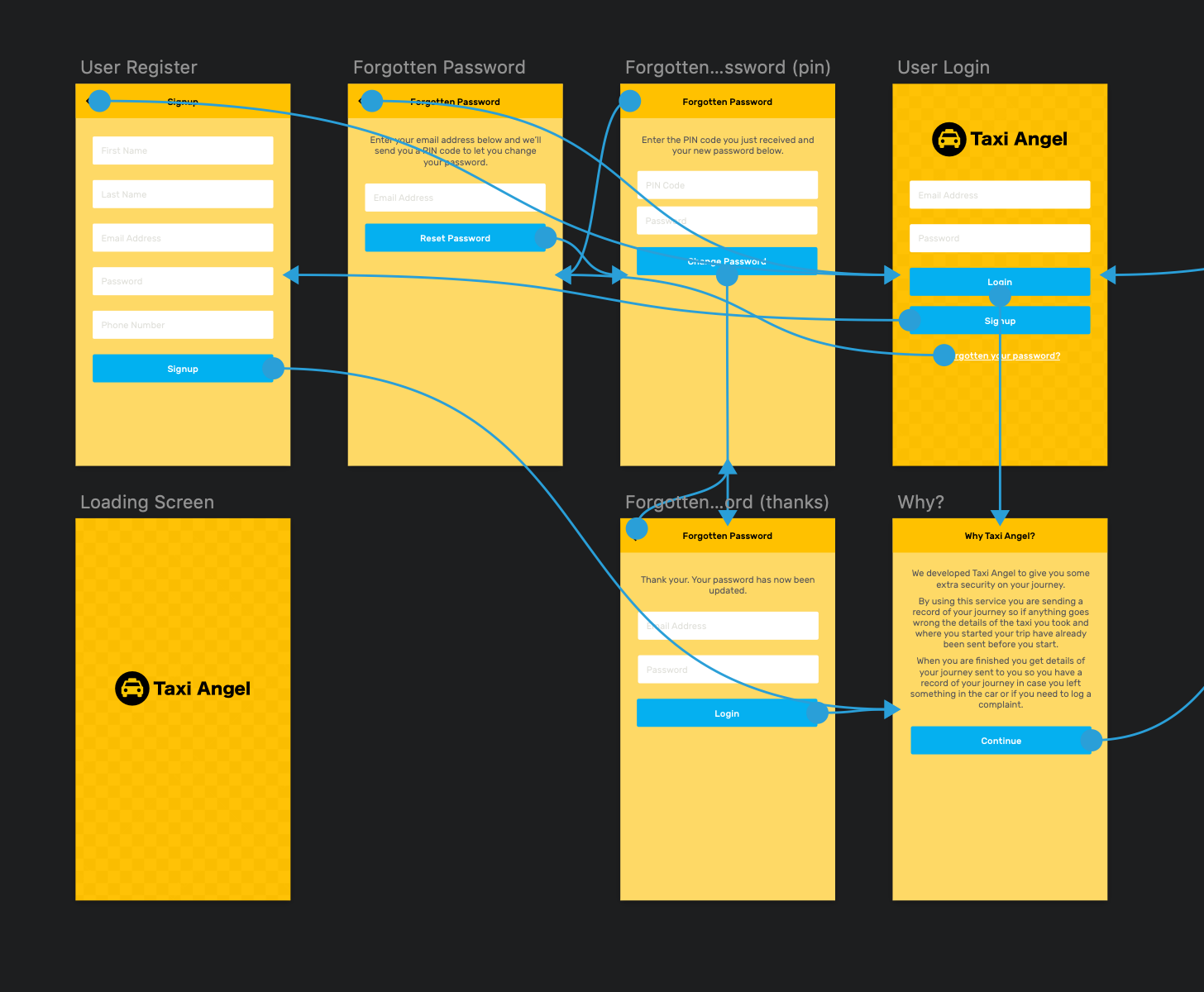 Taxi Angel
Mockup designs for an innovative startup project, helping to make taxi journeys safe for everyone.