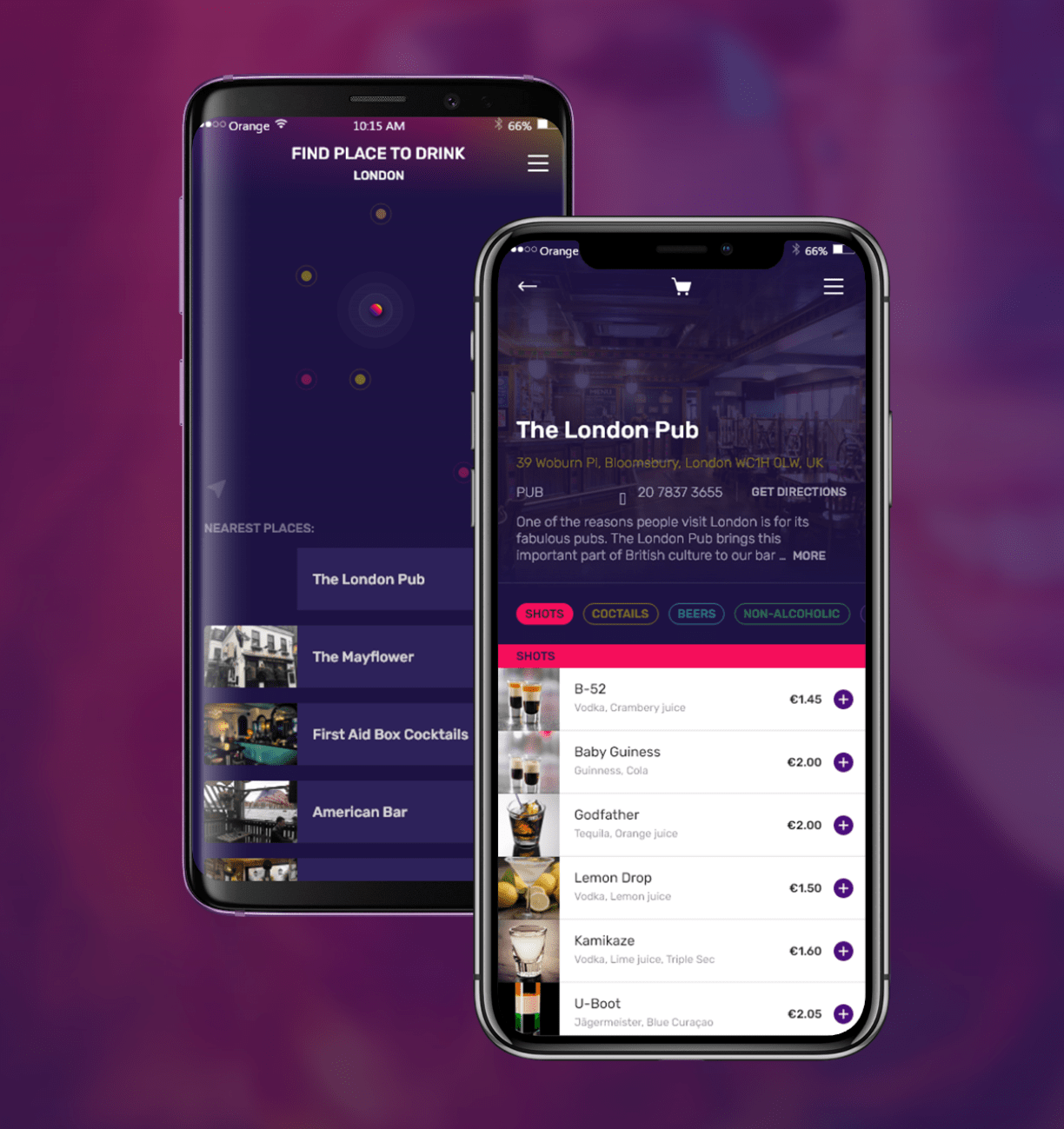 DrinkApp
We built this innovative new mobile app from the ground up, changing the face of drink ordering for all of our clients restaurants and bars in Ireland.
Consumer engagement drives growth
We build apps to be used on a grand scale.
Innovative tech
App development in Ireland continues to usher in a new era of digital consumerism. We're here to help companies harness that emerging technology.
Intuitive interfaces
Ease of use, simplicity and modern designs based on leading UI/UX best practice are key components in all of our work.
Instant appeal
Consumer attention is limited, spread thinly and in great demand. Using research, analytics and direct experience we've developed unique approaches to user engagement that ensure our brands are foremost in their customers mind.
Subscribe to win
Through years of integrating mobile payments and subscription services, our app developers experience allows us to bring monitisation of the digital experience to another level.